We have reached that time again when Dungeon Realms has finally got to the stage that we can release our patch onto the live servers. We thank players for their feedback and have adjusted accordingly to give better gameplay for you the players. Take a look at both the New, Changed and Fixed features below and give more feedback in this thread for us to take a look at. We hope you enjoy the new patch and the changes, and will continue to provide updates to improve on gameplay.
Also make sure to check out the update on Questing for patch 2.0 by clicking here


New

Added in Admin Bazooka.


This is used to ban those pesky rule breakers from a distance. Collateral damage is an unfortunate event we must deal with

Balanced out Armour & Weapons for all tiers.


Tier 4 - 5 values have been lowered from the beta testing period and are now closer together rather than ~20k between Unique T4 & Unique T5

There is no more overlap between rarities and tiers. This means that no longer will you find Rare items better than Unique, or Unique items better than common of the next tier.

Please note that Custom Named armour still needs to be updated and will be patched within the week.




The Level Requirements for wearing gear have changed from every 20 levels to every 10. This means T5 is now level 40.


Added in Stats.

You gain 6 stats per level which can be spent in the menu by typing /stats. These are permanent and be reset at the Wizard NPC in cyrennica.
We have also changed around the attributes you can get from stats and the extact values from each. These can be seen by going into the /stats menu.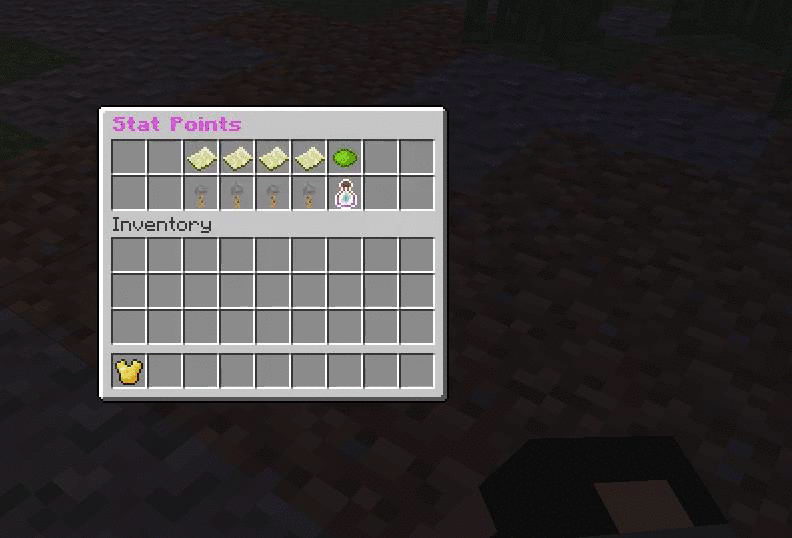 New Leveling Algorithm for both required XP and Mob Xp.


The change now means that players get XP relevant to their level in relation to the mobs level.

You now get XP from all mobs however for mobs 10 levels or higher than you it is capped as if the mob was only 10 levels higher.

Added in Guild Recruitment Chat by using /gr [this was done in an earlier hotfix]


Added in Food Vendor that sells Hp/s food in bundles of 4


Hp/s food is only usable outside of combat and while standing still so moving will cancel the event.
Bug Fixes

Horses, Mules will be returned if you put it in the Ecash storage

Duplication bug from Patch 1.9 and /Server

/Server being used to skip sharding timers

Pistons not showing in realm shop

Chaotic players not being kicked from a realm that is a safezone

Arrows not applying the correct additional % damage

Infinite Arrow bug

Buying Protection Scroll

Using 2 arrows from a quiver

Soulbound items not being droppable in dungeons (just drop it on the floor)

Trade chat toggles being disabled

Shop Wipes

Party Xp

Party Xp Range